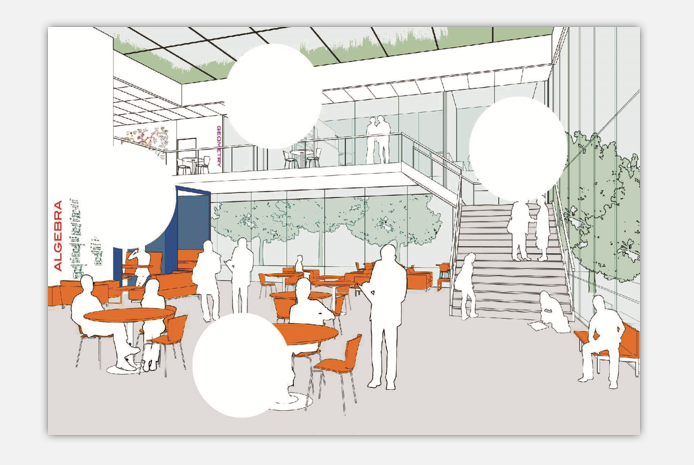 近年来,美国教育越来越重视科学、技术、工程和数学(STEM)学科的融合。同时,入学率的下降和学生对这些领域参与度的不足引起了教育学者的担忧。为了解决这个问题,学者对教学新方法和STEM教育有了重新关注。本论文是Gensler团队关于STEM教学法如何发展的研究成果的一部分,他们试图设计出能与不断变化的教育环境保持一致的解决方案。
AEverything Is Connected
Goal
Create spaces that encourage cross-discipline communication; increase faculty-student interaction; and facilitate productive gatherings, both planned and impromptu.
Design Response
Focus on activating and enhancing non-classroom spaces. Avoid blank hallways or corridors. Instead, leverage circulation as an opportunity to provide space and furniture solutions that promote collaboration and interaction between students and teachers across classes, disciplines, and even ages. If possible, these smaller interventions should convene in a "heart" space-a central area where all parts of student life interact. For maximum impact, locate the heart at a key intersection between departments and circulation paths.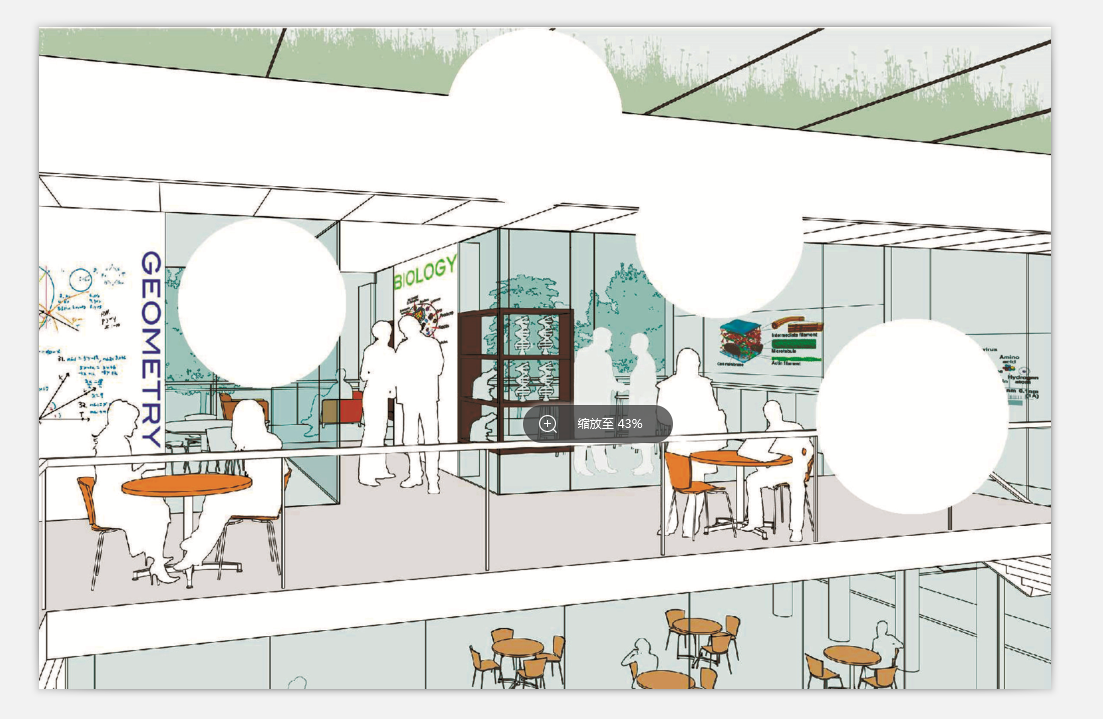 BAnytime Is a Teaching Moment
Goal
Create teachable buildings that support the STEM curriculum through direct and indirect educational tools, from classroom displays to expressions of the science behind the building itself.
Design Response
Leverage the design and construction of STEM facilities as an opportunity to expose students firsthand to engineering and sustainability principles. Make structure
"transparent"-exposed beams, energy strategies, and raw materials, for example. Classrooms should be transparent as well, with in-progress work on display. Incorporate sustainable practices and natural or outdoor space whenever possible, then actively integrate these spaces into students' daily learning and life.
CLearning Happens through Doing
Goal
Create flexible, multizone teaching spaces that promote hands-on interaction, provide opportunities for experimentation, and build in the ability to change over time.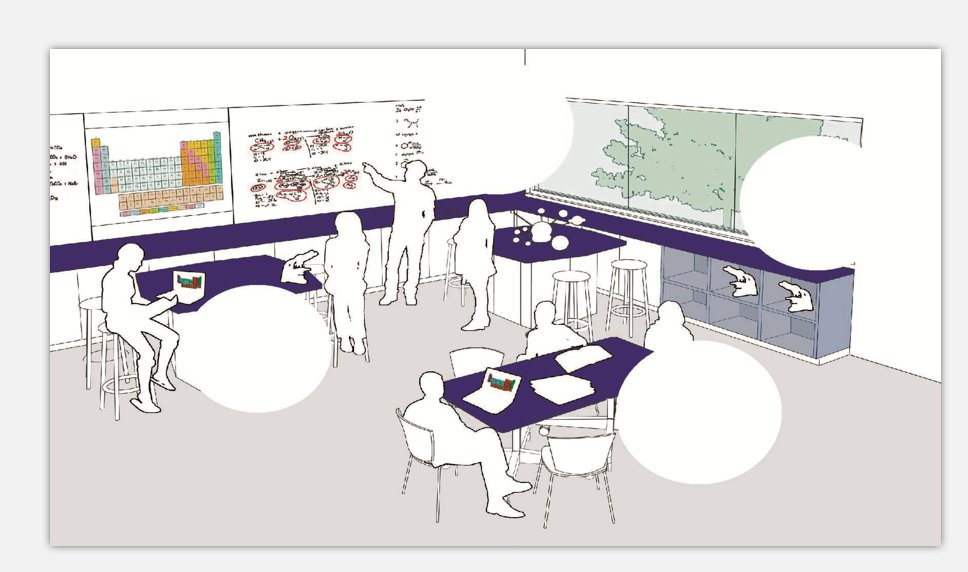 Design Response
Avoid silo-ing space types or uses whenever possible. Instead, consider environments that incorporate fixed infrastructure (labs, workshops, etc.) alongside more flexible teaching zones. This creates opportunities for a seamless transition between doing and teaching, and keeps ongoing investigations on display even when not being actively engaged. The tools and technology that support these spaces will be constantly evolving, so building in the ability to easily evolve these spaces to accommodate is of prime importance.